HW22 Smart Watch Price in Pakistan
The HW22 Smart Watch Price in Pakistan is Rs. 3800 PKR. HW22 Smartwatch is one of the most recent smartwatches that will be released in late 2020. You may use it to keep track of your workouts and health conditions with this Chinese Apple Watch 6 clone. In addition, this timepiece can receive and make calls over Bluetooth, eliminating the need for a phone.
To make your smartwatch your own, you can use the pre-installed watch faces. Various high-quality analog and digital watch faces are at your disposal. There are three dynamic menu styles to choose from: bubble, grid, and list. The smartwatch also comes with password protection. It protects your smartwatch from illegal access by encrypting it.
HW22 Smartwatch's company Name
You may wear the HW22 Pro Smartwatch when washing your hands or on rainy days thanks to its IP68 rating. Using a heart rate sensor, the device can monitor our heart rate for 24 hours. Additionally, there are health-related functions such as monitoring the heart rate and blood pressure, as well as monitoring blood oxygen levels.
There is also a pedometer, calorie counter, distance, and timer for fitness purposes. All these things and more are contained in the device's capabilities.
You can better regulate your sleep with this model's built-in comprehensive sleep monitor. It has a pedometer as well, so we can keep tabs on how many calories we're burning during the day. HW22 Smartwatch's company Name is CQH.
HW22 Smartwatch Specification
CPU HS6621
Screen Size 1.75 inch
Display LCD IPS
Screen Resolution 320 * 385
Touch Screen
Weight 50g
OS Proprietary
Internal Storage 128 MB
Card None
Bluetooth 4.0
Battery Capacity 200 mAh
Audio & Bluetooth Calls
Colors black, Silver, Rose Gold
Android and iOS
Price Rs, 3800 PKR
HW22 smartwatch specifications
 Smartwatch HW22 Features
IP68 Waterproof
Screen Size 1.75 Inch
Bluetooth call
Sleep monitor
Alarm
HW22 Plus smartwatch
Heart Rate, Blood Pressure, And oxygen Levels are Monitored 24 hours a day,7 days.
Sensor, Monitor Heart Rate, Blood pressure, Blood oxygen.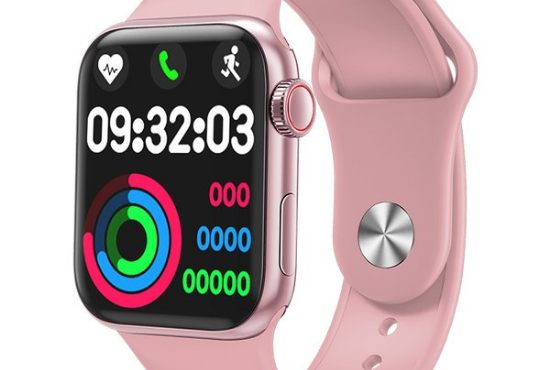 Athletic activities such as jogging, cycling, skipping, climbing and free training can all be tracked by the wearable. Other features include blood oxygen and blood pressure monitoring, call and message reminders, sedentary reminders, password lock, Bluetooth 5.2, and more. A 200 mAh battery powers the gadget and keeps it powered up for seven days of normal use and 75 days of standby. Also check the HW21 Smart watch Price in Pakistan 2022.
Watch faces of Smartwatch HW22
a slew of new watch faces, including antique, analog, and digital, are now available for the HW22 Pro Smartwatch price. You can also use your own photos as the watch face's background. Long press the home screen or use the Wear Fit Pro app to choose between the four watch faces that come preloaded with HW22.
Charging & Battery Life
The battery life of the Smartwatch HW22 Series 6 price in pakistan is 30 days in standby mode and requires a dock charger for charging, which takes about two hours. With a 200mAh capacity, it may be used for up to seven days with continuous heart rate tracking, and takes about two hours simply to charge.
Smartwatch Display HW22
A large 1.75-inch IPS screen with a 2.5D curved design, which displays more content and details, and 320*385 pixels resolution make the HW22 Plus Smartwatch Wristwatch one of the best cheap smartwatch screens in terms of size, quality, and even clarity. You won't be bothered even if you wear them in direct sunlight because the colors are so nice.
Because of this, this watch is different from other low-cost smartwatches that have a touchscreen in the middle and huge edges. In comparison to more expensive wristwatches, it's huge and occupies the majority of its interface.
HW22 Design
The new HW22, like the Apple Watch 6, has a similar look. There are 43.33811mm of dimensions, and it weighs about 50g. A button clone may be found on the case's right side. When running back and switching interfaces, it takes care of it. The back of the gadget received a standard configuration, which included a heart rate sensor and magnetic charging connections. Even the new HW22 bears a striking resemblance to the HW12 and HW16.
Smartwatch HW22 boasts a slick, stylish design. Rotating button with two clicks to change faces or to the rear or alter the menu can be used to change the watch's face or to switch to another face, or it can be used to access the watch's settings menu by pressing it twice.
There is a zinc alloy body attached to a silicone strap. It's all about the screen! 1.75-inch Large TFT touch screen with 320 x 320 resolution is found on this HW22 watch. The large display shows more content and enhances the watch's elegance when you set up your watch face style. In addition, you can personalize the dials and choose from 50 watch faces included with the device. You may also be interested in learning about Facebook-owned businesses.
Health & Fitness Functions
In addition to athletic features, you can monitor your heart rate in real-time to see if it's beating properly, and you can monitor your sleep to see how much light, deep sleep, and wake time you have, as well as get a sleep pattern analysis. Real-time blood pressure and oxygen levels monitoring is another way to improve your health.
For example, the Smartwatch HW22 may be used to perform push-ups and free training, as well as outdoor jogging and open water cycling as well as indoor running and cycling. The ability of the circulatory system to avoid low blood oxygen levels from producing discomfort in a person's body.
As a non-medical gadget, the smartwatch's readings are less trustworthy than those provided by other sensors, but that doesn't diminish its usefulness in raising your awareness of your physical well-being and performance. Watches in this price range are notorious for developing issues like this.
Calling & Notifications
Most importantly, the HW22 has a microphone and loudspeaker, so it can display incoming calls as well as receive and dial calls through Bluetooth right from the watch, which means you won't have to remove your phone from your pocket in order to answer a simple call from your smartphone.
You may use your watch to set a timer, an alarm, a calendar, a reminder to get up and move around, take selfies with the camera, and play music. An easy-to-understand notification is displayed. You may receive notifications from a variety of popular apps on the HW22 Smartwatch.
Fit Pro App For Smartwatch HW22
If you don't have any more equipment, you can use a variety of features, stats, and functions without the need for additional hardware, such as steps done, sleep hours, and heart rate readings gathered.
You may create training objectives and motivate yourself to meet your daily activity goals with a simple and uncomplicated user interface that includes features like steps, distance, notifications, and alarms.
You may rest assured that the software is safe because it is downloaded from the Google Play Store or the Apple App Store. Your profile settings, alarm, watch appearance, and daily step goal can all be changed.
Do not solely rely on the information provided by your smartwatch, as this is not medical equipment. With the WearFit pro software for Android and iOS, it is simple to set up and use the HW22.
Smartwatch HW22 ( FAQ)
What is HW22 smartwatch?
The HW22 sports a heart rate monitor, blood oxygen monitor, Bluetooth 5.2, IP68 waterproofing, and Bluetooth calling. A high-quality watch with a large display screen appears sleek and sophisticated.
Is HW22 an Apple watch?
HW22 smartwatch time setting is one of the most recent smartwatches that will be released in late 2020. You may use it to keep track of your workouts and health conditions with this Chinese Apple Watch 6 clone.
Which app is best for HW22 smartwatch?
With the WearFit pro software for Android and iOS, you can easily set up and use the HW22 Pro Smartwatch price.
Is the HW22 waterproof?
When it rains, you may wear the HW22 Pro, an IP67 waterproof smartwatch, while washing your hands.