Zong Free Minutes Code
Zong Free Minutes Code, making calls over the network is now simpler. A daily free voice bundle allows you to make calls even if you have no balance in your account. In essence, the network had made available 100 minutes every day in order to encourage all users to take advantage of this free offer.
The network has discontinued the half offer and lowered the daily free 100 minutes to 20 minutes as a result of the high number of customers who have activated the Zong free minute code without balance daily package. You are able to activate this offer once per day at no cost and can also make calls to any number that is on the network.
However, according to the new Zong regulation, you will only be allotted 20 free minutes every day to use their service. As a result, this is a free 20-minute package that was formerly known as the "Zong Daily 100 Free Minutes" phone call offer.
Zong Free Minutes Code Without Balance Daily
The fact that the free bundle only gives twenty minutes of service is something that has already been brought to your attention. Therefore, if you want to take advantage of the Zong Free Minutes 2022 offer of 20 free minutes per day, all you have to do is dial *45# and there won't be any more charges incurred. Also, Check the Zong One Day Internet Package
Zong Free Minutes Code
Free Minutes Offer
Minutes  20
Valid Everday
Price Rs, 0.00
Dail Code *45#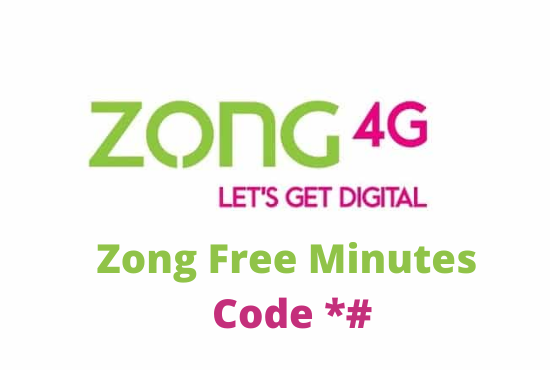 Zong Free Minutes Code
You can activate Zong Daily 100 Free Minutes code by calling *45# or sending a free text message to 6464 with the word "FVO." You will get a confirmation SMS with all of the information regarding the on-network minutes that are allotted to you for a single day.
Only calls made to Zong numbers can be made with the valid minutes that are provided to subscribers of Zong. Because of this, it is a calling bundle for use on the network that gives you an additional 20 minutes of talk time each day if you activate it.
This bundle was developed especially for Zong customers who don't have enough balance to make the important calls they need to make on a daily basis. Because of this, you will not be charged a call setup cost for any calls that are less than 20 minutes long. Through the use of Zong 4G, you can continue to communicate with your loved ones.
Zong Free Minutes Code Features
All Zong 2G/3G/4G subscribers are eligible to take advantage of this promotion.
There are no call-setup fees associated with this deal.
This deal is available to be purchased in conjunction with any other package.
You can check your free minutes by dialing *102# or by using the "My Zong" app on your mobile device.
You are only permitted one subscription to this offer every 24-hour period.
You can reach customer service regarding this deal by dialing 310 from your Zong mobile phone.
Terms & Conditions
There is no charge for the initial call setup.
The minutes will be lost after a period of 24 hours.
Prepaid customers are eligible to purchase this package.
Calls will be routed to Zong numbers automatically.
Zong is offering free voice calls with this promotion.
Zong Free Minutes Code (FAQs)
How to get free minutes on Zong?
how to get free Zong minutes? Simply entering *45# on your cell phone will get you started. In addition, you can make use of this offer by sending the text "FVO" to the number 6464.
How can I get Zong offer code?
By dialing *3031# on their phones or entering into the My Zong app on their computers, Zong Free minutes check code consumers now have the ability to create their own individualized package that is catered specifically to their needs at the most competitive prices available.
How can I make free call on Zong?
The Yaari Call service is completely free of charge. Zong Free Minutes Code Simply dialing 11 or *110* before the number you want to call is all it takes to make a Yaari Call. If the person on the other end of the call accepts, they will be responsible for paying the Rs. 2 per minute fee for the call.
Conclusion :
Even if it's for a brief period of time each day, it's wonderful to stay in touch with loved ones, including friends and family.
As a consequence of this, taking advantage of these spare minutes might be beneficial when having zong free minutes code without balance and yet still maintaining communication with loved ones.
Free minutes can be of great assistance in situations in which there is no remaining balance on a phone but the user still wishes to maintain contact with important persons in their lives.