Zong Sim Lagao Offer Code
Zong SIM Lagao Offer is currently available. If your Zong SIM has been deactivated for 60 days, you can obtain 6000 Zong minutes, 6000 SMS, and 8GB (4GB Data + 4GB WhatsApp) of 4G internet for free. To take advantage of the promotion, simply recharge your phone and dial *2244#.
To the whole detail Subscription Zong SIM Lagao code, please read completely the material. Over the past 30 days, it has not been utilized. In today's fast-paced networking world, if a consumer is unsatisfied with his network, he will automatically switch to another. As a result, telecommunications businesses must ensure that their consumers are satisfied with the offerings and packages they give and that any problems are remedied as quickly as possible.
zong sim lagao code
Internet 8 GB (4 GB + 4 GB WhatsApp)

Zong Minutes 6000 

Free SMS 6000 

Validity 60 Days

Code Dial *2244#

Price Rs. 0 Incl. Tax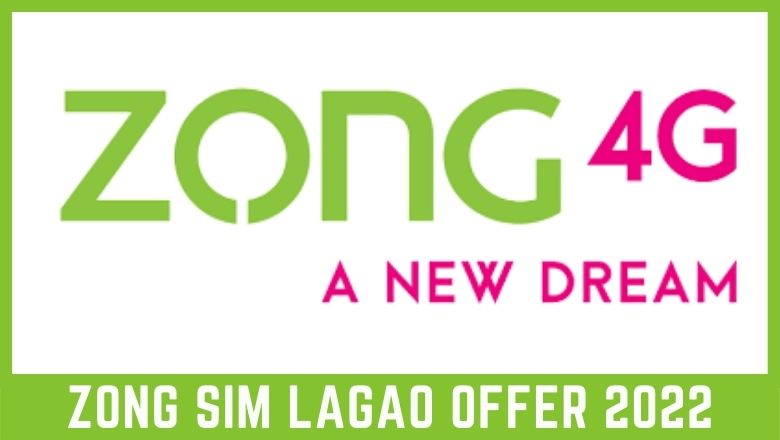 Zong SIM Lagao OfferZong MB Check Code
The free internet code checking code for Zong is *102*4#. You will receive a confirmation message shortly after dialing this code from your mobile phone.
Zong New SIM Offer
Using Zong's New SIM promotion is simple: simply activate your Zong dial *10# to take advantage of the offer. Following that, you will be eligible for the free benefits listed below for the next seven days.
Terms & Conditions
Only customers who have made prepayments can be made available.
These discounts are compatible with the Zong 20, Zong 30, and Zong Economy bundles.
Customers who have not used their Zong SIM Lagao offer without recharge for at least 30 days are eligible to take advantage of these deals.
Users receive 100 Zong and 100 SMS every day for a total of one hour each.
Customers get an additional 2,000 MB on Day 1 and 2,000 MB on Day 31 of their subscription. The data award is only good for the first thirty days of the month and does not carry over into the following month.
After 4:00 in the morning, you have the opportunity to use the Zong.
If the subscriber had a sim card for at least 30 days, they would be allowed to cancel it (30 days to 360 days).
Once a customer has reconnected, they will not be allowed to use the service again for the subsequent 18 months.
No voice call charges
SIM Lagao offer (FAQ)
Which Zong SIM is eligible for SIM Lagao offer?
It is exclusively available to prepaid phone customers. Subscribers of Zong 20, Zong 30, and Zong Economy can take advantage of this promotion. Customers who have switched to the Zong network will not be eligible for this deal. A 30-day grace period applies to customers who have not used a Zong SIM card in the last 30 days.
What is the code of SIM Lagao offer?
To take advantage of the promotion, simply dial *551#.
How can I get SIM Lagao offer?
Your free bonus will be sent to you the same day you call or SMS "FREE" to 2222 (charges: Rs. 0.2).
How to check Zong SIM Number?
Dial *100# to check your number.
Type MNP & send it to 667.
You can call a helpline to find your number.
Zong sim Lagao offer check karne ka tarika.
Conclusion:
Zong has millions of clients and is one of Pakistan's leading telecommunications network businesses at present. Zong continues to provide its customers with a wide range of useful products and services. With reasonable prices, the company offers its customers the widest range of high-speed internet options.
This fast-paced networking environment means that customers who are not satisfied with their current network will automatically switch to a new one, which is why telecommunications companies must ensure that their customers are satisfied with their offers and packages and that any problems that arise need to be resolved as quickly as possible.
Other networks, like Zong, are currently utilizing the SIM Lagao Offer. Zong also provides a little something more for its customers. If you're satisfied with Zong's Zong New SIM offer 50 load, please leave a quality review.