Zong super Advance loan 2023
Zong Super Advance loan Code dial *911# and you can get a double loan of Rs 30 from Zong. Send an empty SMS to 6911 to get a second loan through SMS. So, through the new service, Zong prepaid gives Rs 30 (1st advance amount) and then Rs 30 (2nd Advance Loan).
By dialling *911#, a Zong user can get a total advance (loan) of 60 rupees. Also, if you need an emergency loan, this code can give you Rs 30 + Rs 30 = Rs 60.
There is nothing worse than needing to make an important phone call and being told that your phone balance is low. When we run out of balance and can't find a place nearby to recharge it, we often find ourselves in this kind of emergency. As a Zong customer, you no longer have to worry because you can use their advance balance service when you need it.
Zong wants to give its users the best service possible so it can meet their needs and keep getting good reviews from them. Find out how to get a quick loan from Zong for call, SMS, or internet service in this guide.
Also See:
Zong SIM Lagao Offer 2023 Free Minutes And Internet
Zong Advance Balance
If we think back to how the telecom business in Pakistan was 5 years ago. Then we have to admit that all telecom networks were restricted and their services were not very good.
But now things have changed, and the telecom authorities have also made some amazing changes to their networks. Yes! Now, you can borrow money from Zong twice. So, this service is called Zong Super Advance loan, and we'll tell you more about it below, along with its code and tax number.
2nd Zong  Super Advance Loan Code
In an emergency, you can call *911# and get the money again (twice). So, you can use this loan to get the most minutes and SMS to talk to your friends. What you need to do is listed below. Also, what are the extra fees that go along with this service?
Zong loan charges 2023
Name of Service: 2nd Loan Advance 
Single Advance Loan Rs 15+4.5 plus tax
Two standard cash advances cost Rs 30+9 plus tax
Single Super Advance Loan Rs 30+8 plus taxes
Two Super Advance Loans for Rs 60+16 tax
Loan via Code: *911#
Send a blank text message to 6911 to get a loan.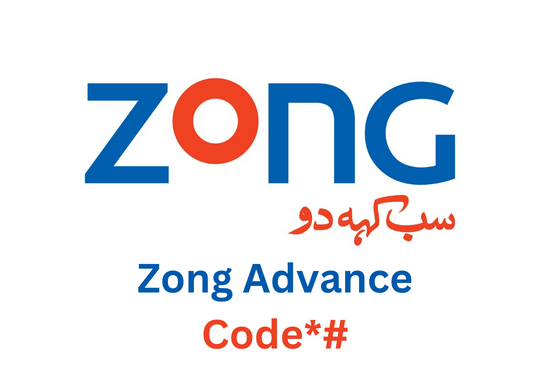 Who is eligible for a 2nd loan?
It's a pretty good question, and the answer is short. Zong Super Advance (2nd loan) is available to anyone who has refreshed their phone for Rs 660 in the last three months. The code and SMS method can also be used to ask for a double loan.
How Many loan Can I get?
Because there are some bad apples who don't pay their bills and take out loans. The double loan service now has a new name. If you've put Rs. 660 on your Zong prepaid SIM in the last three months, you can get "Advance Balance" twice. So, take advantage of this service twice.
how to get Zong Advance?
Choose a Zong Advance Loan to get a loan right away so you can make calls, send SMS, and surf the web. So that Zong can better serve its customers, users can also ask for a Super Advance loan for more money.
You can get a loan from zong in three ways:
1. Using Code
Follow these three steps to get a loan from Zong through code:
Enter the code *911# on your Zong prepaid SIM.
Wait for the message that says the job was done.
Right away, you can get credit.
2. Using SMS
Sending a blank SMS to 6911 is another way to get a loan from Zong.This is the easiest way, and most people who use zong do it this way.
3. By using the Zong app
Here are the steps you need to take to get your zong advance balance:
Get the My Zong app.
Go to the "Loans" area on the home screen and tap the "Get Loan" button.
Note: You can get an advance payment twice before your next successful recharge.
Terms and Conditions
Customers who have refilled their phones for more than PKR 660 in the past three months are qualified for a PKR 60 Super advance loan, which is PKR 30 per loan transaction per recharge.
Customers who have recharged less than PKR 660 in the past three months can get a PKR 30 loan, which is equal to PKR 15 per loan deal.
Customers of Zong can now get two Advance Loans every time they power their phones.
For each Advance Loan, a standard user pays PKR 4.5 plus tax.
The advance service fee for super-advanced users is PKR 8 plus tax for each advance loan transaction.
Depending on what they need, a customer can apply for one or two Advance Loans.
FAQs
How much is a Zong Advance Loan?
Answer: Customers with a standard value could get an advance loan of PKR 30, while customers with a high value could get an advance loan of PKR 60. With Standard Value, customers will get PKR 15 per try, but with High-Value Segment, they will get PKR 30 per try. On a single reload, customers can only get an advance loan twice.
What are Zong Advance Loan's service fees?
Low-value customers pay PKR 4.5 + Tax per loan transaction, while high-value customers pay PKR 8 + Tax per loan transaction.
How to apply for a Super Advance Loan?
Customers who have recharged at least PKR 660 in the last three months are qualified for a Super Advance loan. However, they must activate both Advance Loans separately.
How much will be paid back?
The minimum reload for a normal Advance loan (PKR 30) is PKR 50. For a PKR 60 Super Advance Loan, the customer must reload at least PKR 100.
zong ka advance lene ka tarika kya hai?
Dial *911#. If you want a second Advance Loan, call *911# again after you get the amount of your first Advance Loan. Send blank SMS to 6911.
how to zong advance deactivate code?
By calling the 310 code, you can "cancel auto-subscription of advance balance" on Zong. So, this code will put you in touch with the Zong help centre, where you can tell them to turn off the Zong Loan Service from your phone.